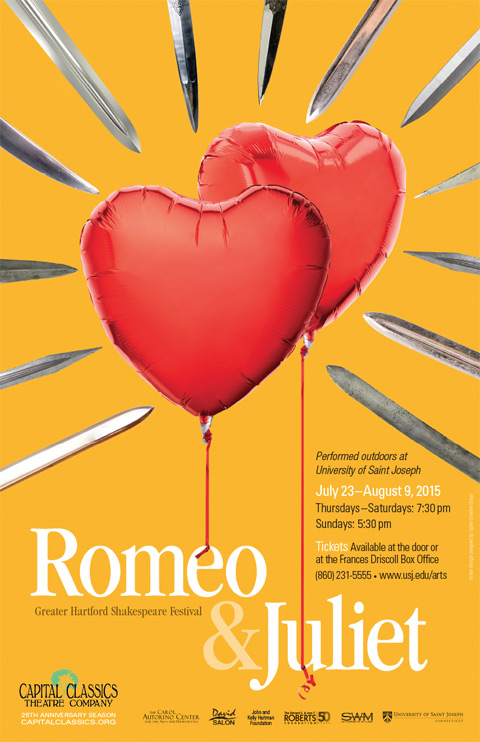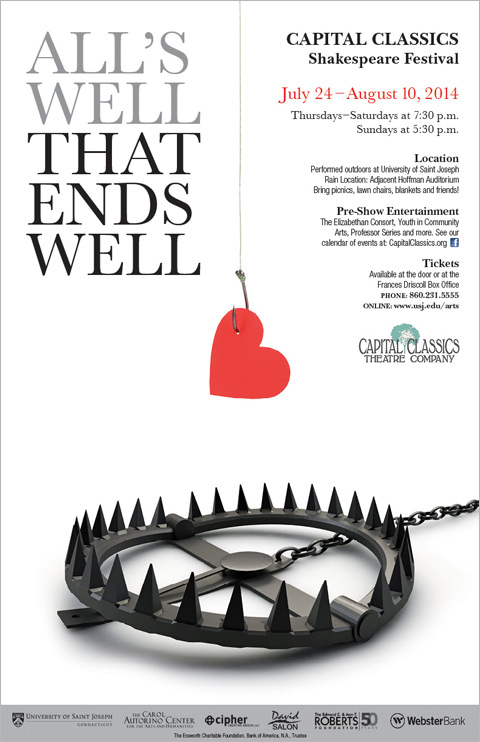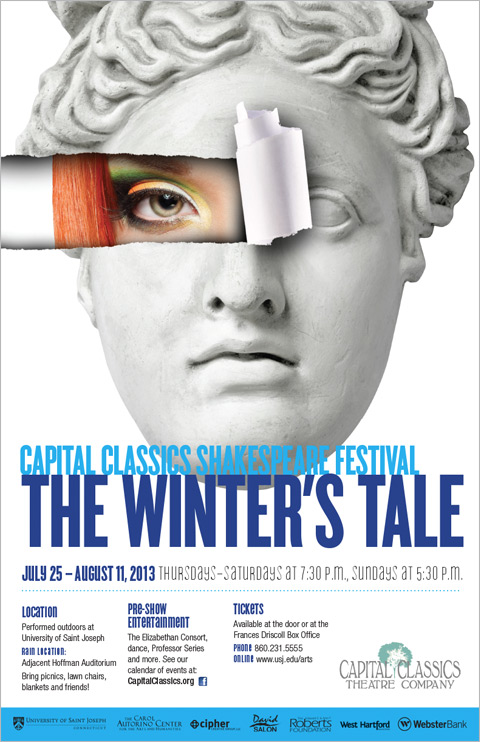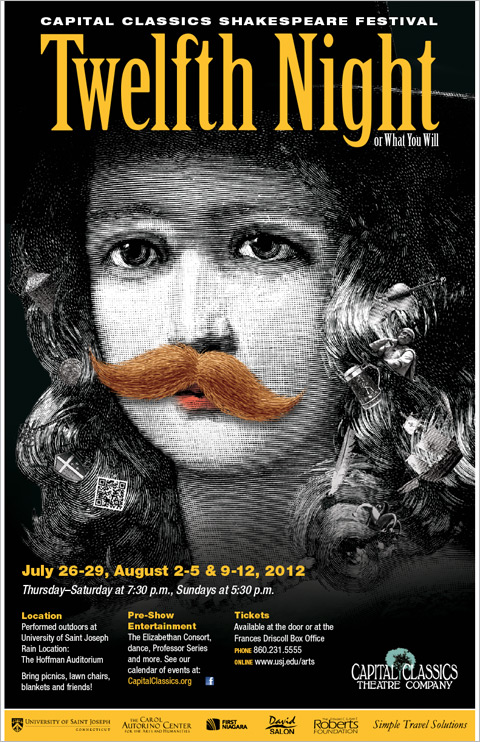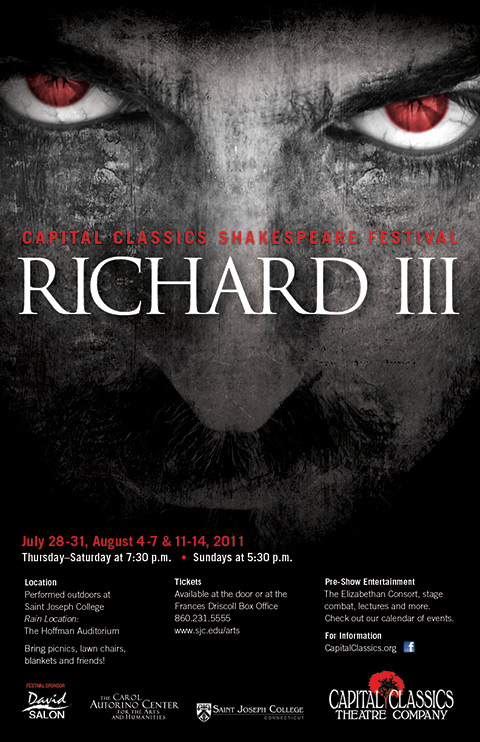 Promoting a Theater Performance with Mystery and Intrigue
When you're dealing with plays that have been popular for over 400 years and have been reinterpreted visually thousands of times, the challenge can seem daunting. We love the challenge of portraying each summer's Shakepeare performance in a compelling and unique way.
Each year we take an interesting visual or prevalent theme from the chosen Shakespeare classic and develop a visual that we feel best captures its essence. The evil eyes of Richard III; the cross-gender disguise in Twelfth Night, Hermione's transformation in The Winter's Tale; the love trap in All's Well that End's Well; the buoyant, yet doomed love in Romeo and Juliet; and – most recently – the downward spiral of Othello.



About Capital Classics
Theatre Company
Celebrating its 25th anniversary, the Capital Classics Theatre Company is Connecticuts's longest-running Shakespeare festival. Each summer, their outdoor performances on the campus of the University of Saint Joseph draw audiences from across the state.