Are you for real?
I had the distinct pleasure to visit the French Paper mill in Niles, Michigan in September.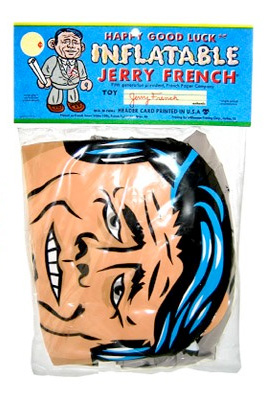 Here's a great video that Doris Brown McNally of HP made of our visit.
Jerry French, owner and CEO, personally gave us a mill tour as well as a full tour of the town. The experience was amazing. My exact quote as we climbed into the car to leave was, "That restored my faith in humanity." Mr. French is the 5th generation of the French family to run the company. He's humble, gracious, and extremely proud – of his company, its employees, and the community where it is located.
I've used French Paper sparingly during my career. It's a specialty paper and is a bit pricier than plainer alternatives. But after visiting the mill and seeing and hearing the "true" French story – the craft, the work ethic and their commitment to the environment – I walked away wanting to use French Paper at any opportunity I could. I'm a convert.
It made me wonder about marketing cynicism. Despite being on the creation side of marketing materials, I doubt that I'm any more cynical than the average consumer. For at least two decades French Paper has proudly displayed its blue collar American-made heritage through the use of mid-century industrial graphics and type treatment care of renown designer Charles S. Anderson. In spite of that, until I had experienced it first hand, I partially dismissed it as marketing.
As marketers, assuming that our messages are truly authentic, how do we convey our messages in a way that is believable? What can we do to create our own "mill tour," to create an experience for our product or service that converts prospects or passive users into brand loyalists?